Synopsis
While investigating a beekeepers murder with Lucifer, Chloe insists that she's completely fine with his devilish revelation.
Find our favorite scenes below.
Attention, if you have not seen the episode, do not read more! SPOILERS
---
The beginning of the episode
The season begins with music and we find Lucifer at the piano singing Creep – Radiohead.
The days go by and he sings this song continuously.
We really loved Tom Ellis's interpretation. He also announced that this song would be in season 4 at the Lux convention in Brighton but we were not expected that this will be the opening song of the season.
While singing, Lucifer is interrupted by a robber played by Jeremiah Birkett.
He was also in the opening scenes of seasons 2 and 3 and this is now a kind of tradition 😉
Lucifer offers him a second chance in life by offering him a lot of money and shows him his butt 😂.
We also learn that Chloe was taken away by the police before he could know his reaction.
She then went on vacation without giving any news.
Meanwhile, Maze and Lucifer made peace.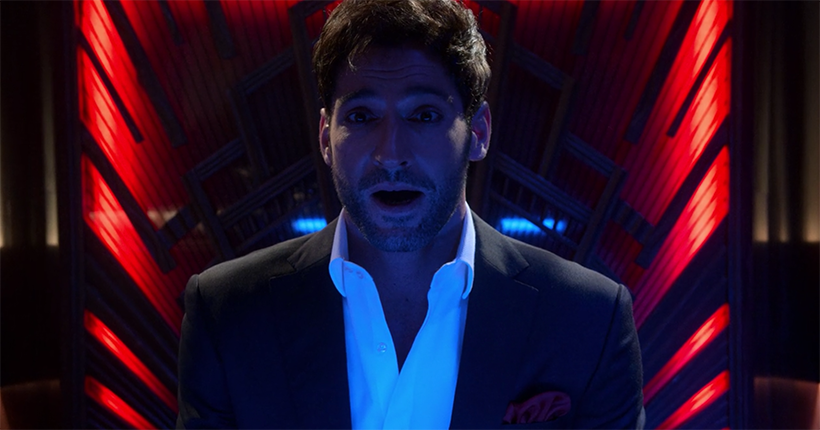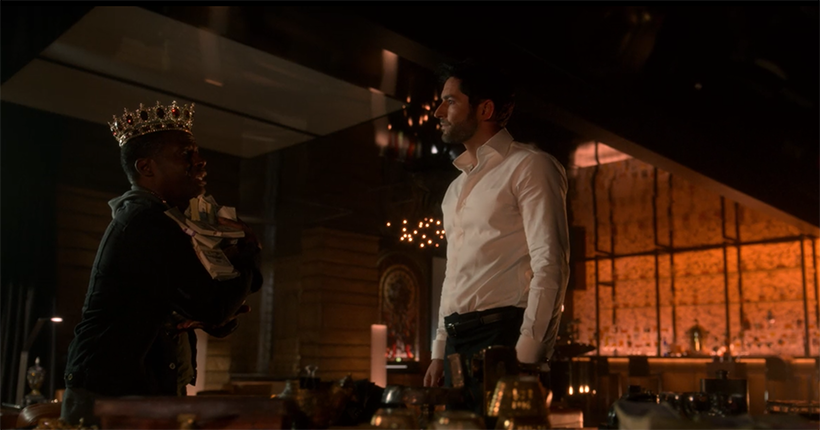 Dan, furious against Lucifer
The episode continues and we learn that Lucifer goes to crime scenes every day in the hope that Chloe has returned. Dan seems very angry at him and tells him that his presence is useless and that he can go home.
It seems rather tense between the two men, Lucifer continues his usual provocations towards Dan but this one seems to have enough and is even cruel towards Lucifer.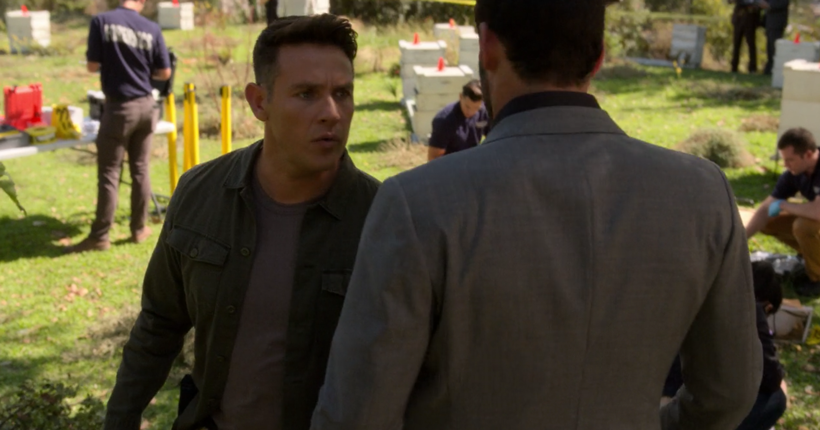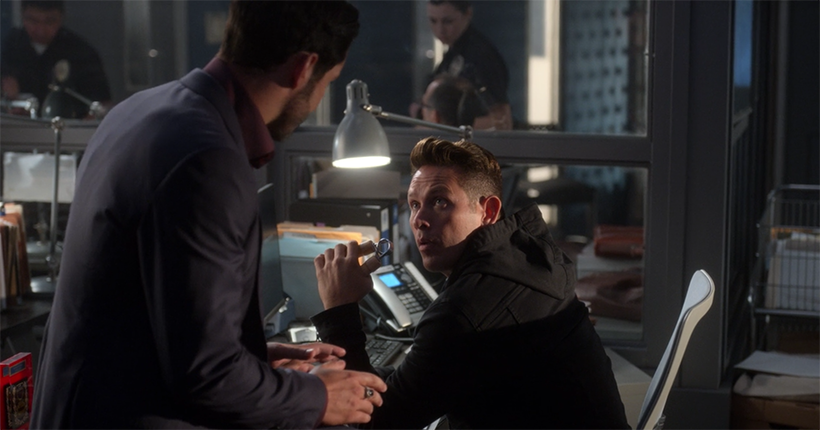 The return of Chloe
As Lucifer was leaving the crime scene, Chloe suddenly appeared.
While we waited impatiently for her reaction, her behavior is very disturbing because she shows no reaction, fear, anger or sadness.
She remains very professional and seems quite distant from Lucifer.
He thinks the inspector is in denial and expresses his concern to Linda who tells him to go slowly.
As usual, Lucifer doesn't really listen to his therapist and decides to use his supernatural powers in front of Chloe to make her react.
We love this kind of scene and especially the one where Lucifer uses his superhuman strength to hold the car while the criminal tries to accelerate to escape!
Chloe still doesn't react but there is always doubt that she has accepted the true nature of Lucifer. During a scene, she has a movement of recoil when the devil touches her shoulder. Dan uses it to hurt Lucifer when he asks for advice.
Towards the end of the episode, Lucifer seems convinced that everything is OK when they share a moment of complicity in front of the piano (even if Chloe flees his gaze)
The episode ends with a scene where Chloe collapses in tears in a church and we understand that all this was just a facade…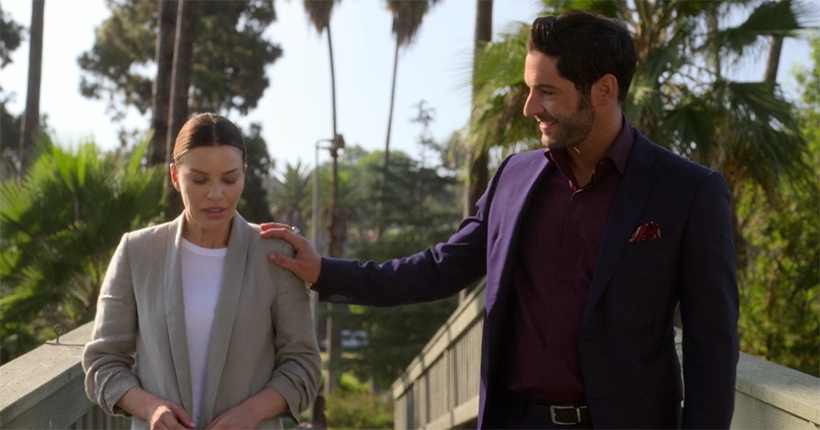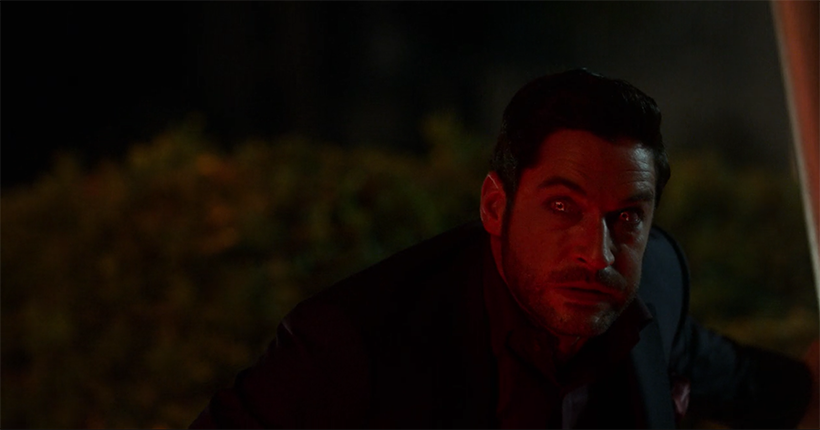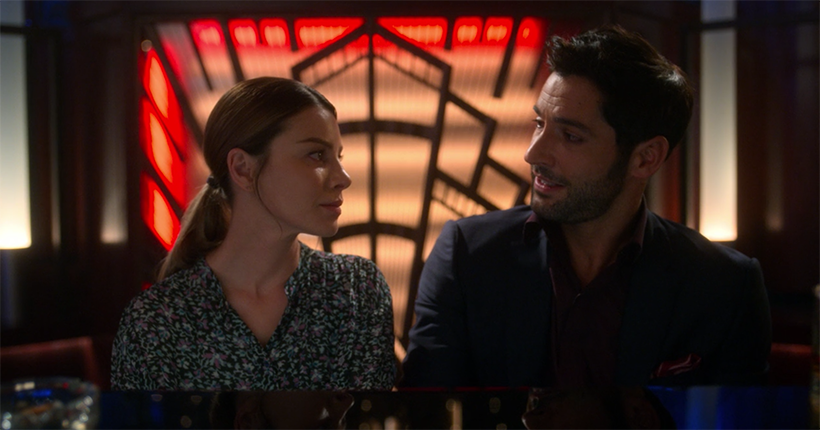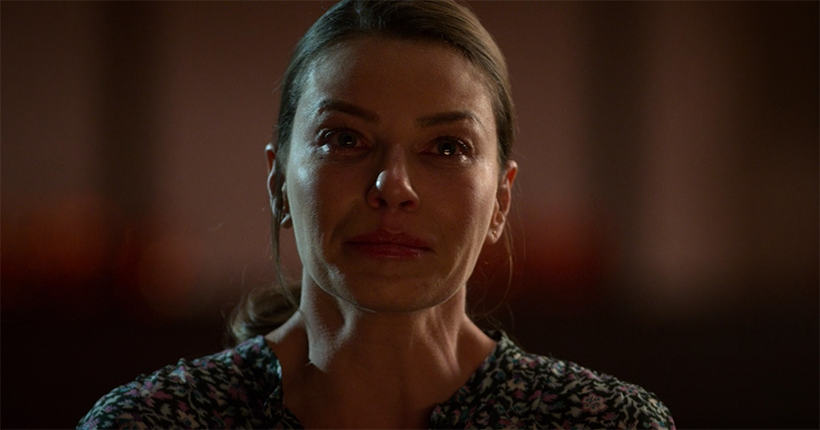 Also in this episode …
Trixie and Maze make peace. Maze understands that Chloe lied to her and told her that her daughter needed time to get her away from her.
Amenadiel comforts Dan and tells him that Charlotte is in heaven. Although Dan usually doesn't believe in such words, he seems to feel Charlotte's presence when Amenadiel puts his hand on his heart.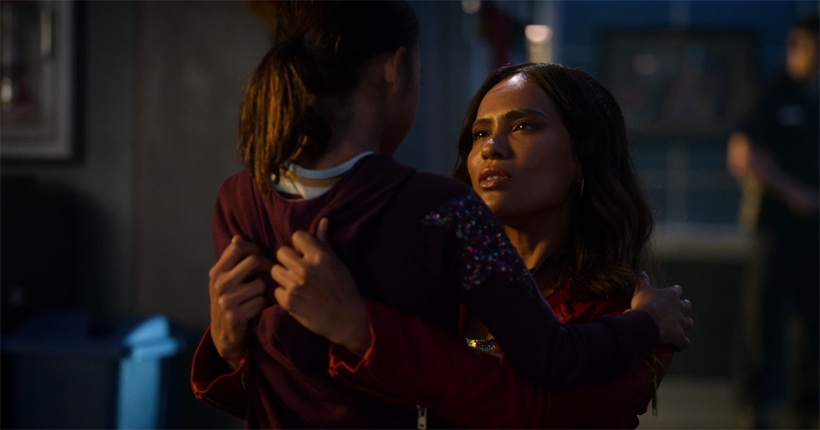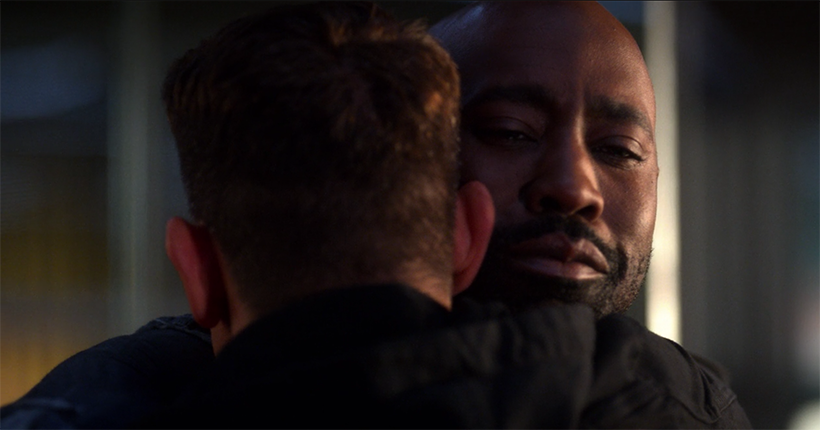 In conclusion
We found the writing of this episode really brilliant. Congratulations to Joe Henderson (if he ever reads this article 🤞)
The character of Chloe is very well highlighted and we could appreciate all the talent of Lauren German.
About the challenge…
Our challenge for Lucifer season 4 was the following: watch one episode a week and give you a short review of our favorite scenes on the site before watching the next episode.
Result : this season was too great and we failed miserably because we watched the whole season 😂 but the next episodes review are coming!