Synopsis
After an encounter with a priest, Lucifer suspects Chloe of betraying him. Meanwhile, the team investigates the murder of a former gang member.
Find our favorite scenes below.
Attention, if you have not seen the episode, do not read more! SPOILERS
---
The beginning of the episode
The episode begins with a discussion between Lucifer and Father Kinley. He warns the devil of his partner's intentions to send him back to hell and advises him to be on his guard. At first, Lucifer does not take him seriously, but during their conversations during the episode, he begins to be skeptical, especially when the priest evokes the bottle concocted to drug him.
On the other hand, Chloe relies on her partner again and completely gives up her plan. She also defends Lucifer with Dan to whom he has still made a bad joke. Throughout the episode, she tries to show that he is a good man and that he can change but Lucifer doesn't really agree.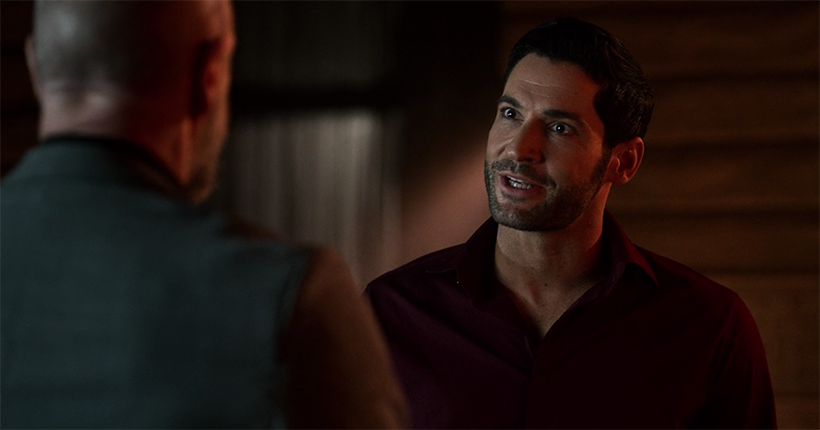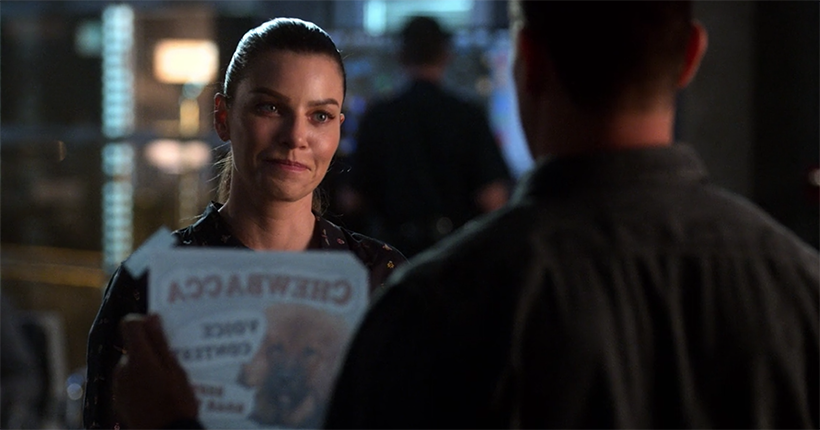 Linda and Amenadiel prepare to be parents
Amenadiel announces Linda's pregnancy to Lucifer. They emit the theory that Amenadiel became partially human when he lost his powers because angels and humans are not supposed to be able to conceive together. Lucifer tells Amenadiel that he will always be better than their own father (God) who was never present.
The two brothers and Maze try to support Linda in their own way, which generates more stress for the therapist.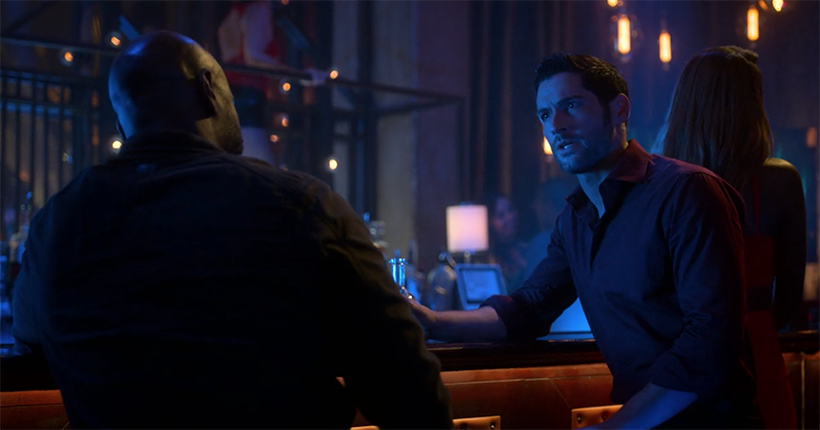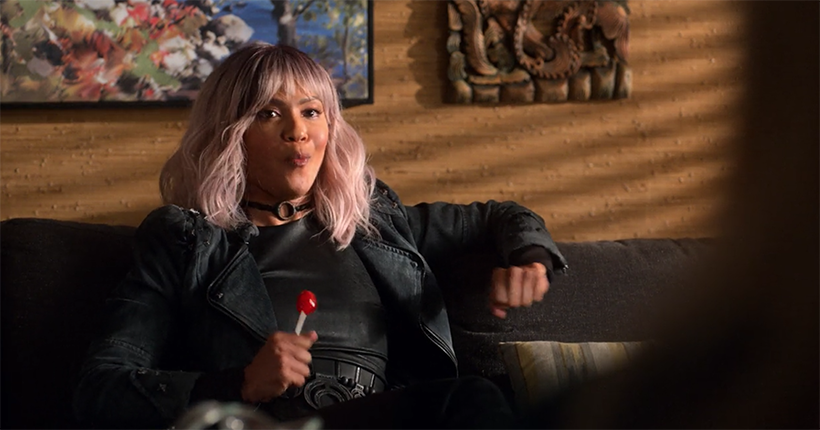 Ella and Dan are still very sad about Charlotte's death.
As she talks about Charlotte's death with Dan, Ella tells him that she lost faith and remove the necklace she wear around her neck.
For his part, Dan remains upset and evacuates by carrying out an illegal operation with Maze. Lesley-Ann Brandt and Kevin Alejandro were awesome in this fight scene!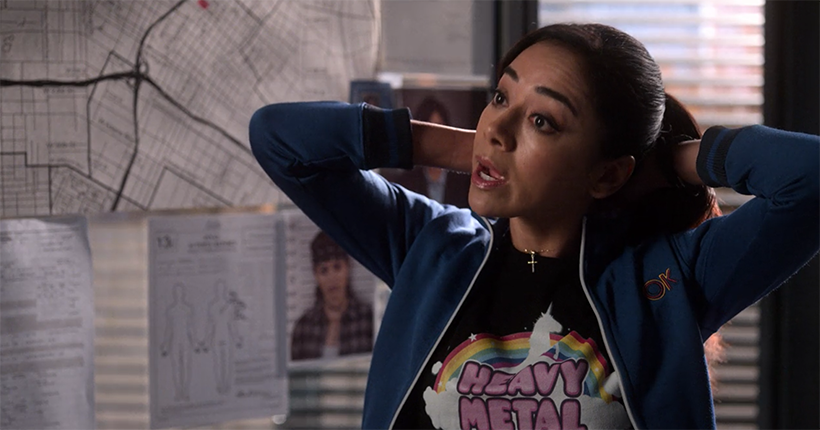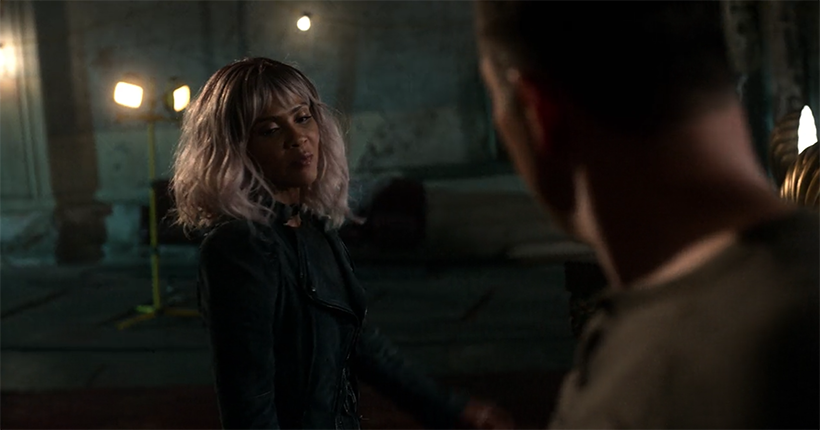 Lucifer discovers Chloe's betrayal
Chloe invites Lucifer to a date and takes him to a soup kitchen distribution. He doesn't really appreciate her trying to change him and tells her that she has been strange lately. He then finds the bottle in her purse. After having denied, Chloe confesses to him the truth about its contents. They are then interrupted by a call and must go to the crime scene.
Saddened, Lucifer arrives furious and locks himself up with a criminal who does everything to upset him so that he reveals his devil face. But Chloe arrives just in time and they come to understand that this is an accomplice of Father Kinley who tries to trap him.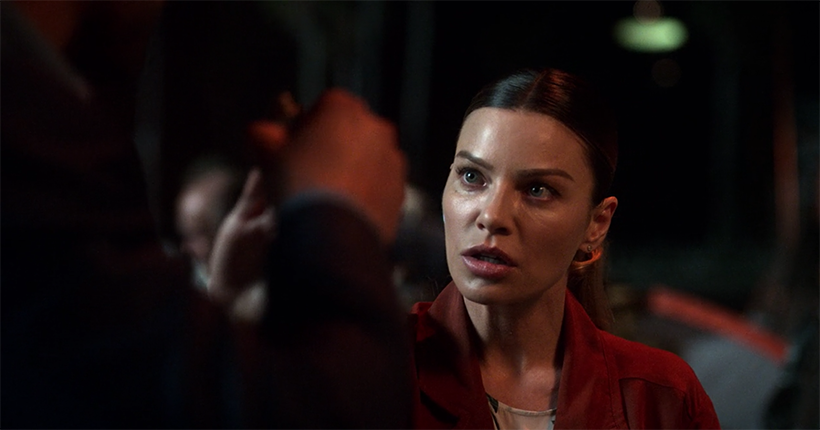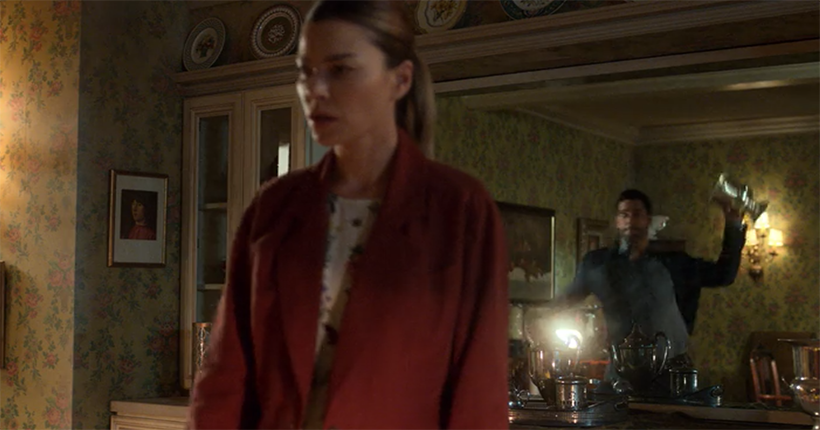 Eve makes her appearance
After putting Kinley in jail, Chloe goes to Lucifer to explain. Then follows a conversation full of emotions where the devil realizes that his partner can't accept him as he is with his diabolical side.
Meanwhile, the priest evokes a prophecy: "When the devil will be on Earth and find his first love, the evil will be released."
He is relieved then to have separated the two partners. But what if that first love was not Chloe? The episode ends with the arrival of a mysterious young woman: Eve!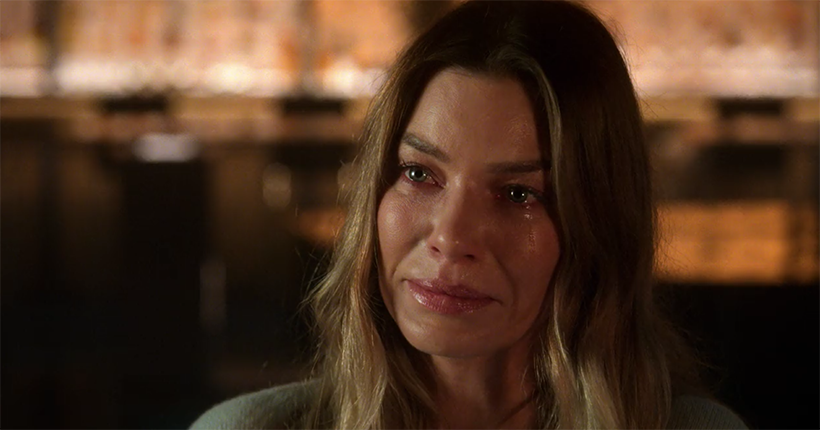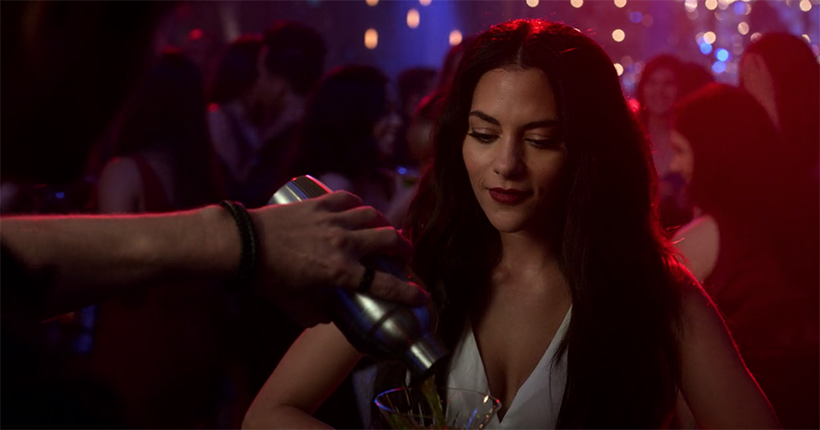 In conclusion
This episode was very rich in emotions and brings a real turning point to the plot.
The arrival of Eve promises many twists for the next episode.